Ho steso sul modello il primer Tamiya.
I lay on the model the Tamiya primer.
Ecco il procedimento per le riprodurre le piastre di ferro.
Ho primerizzato una piastrina di plasticard e ho steso il pigmento Dark Steel della AK.
Here is the procedure for reproducing the plates of iron.
I primed a plate plasticard and I have stretched the dark pigment of AK Steel.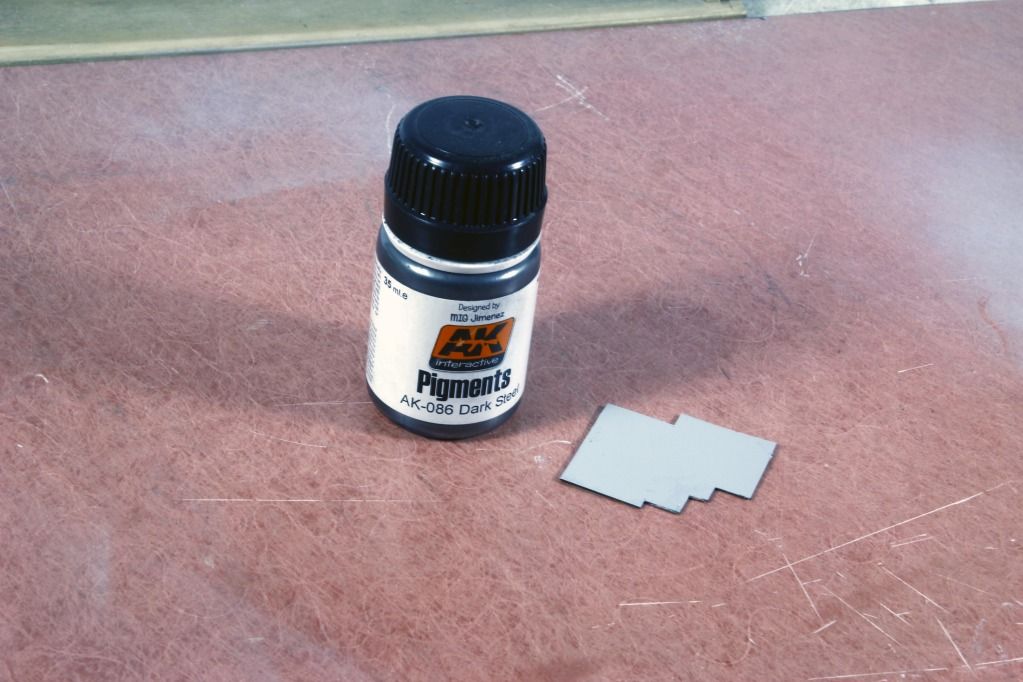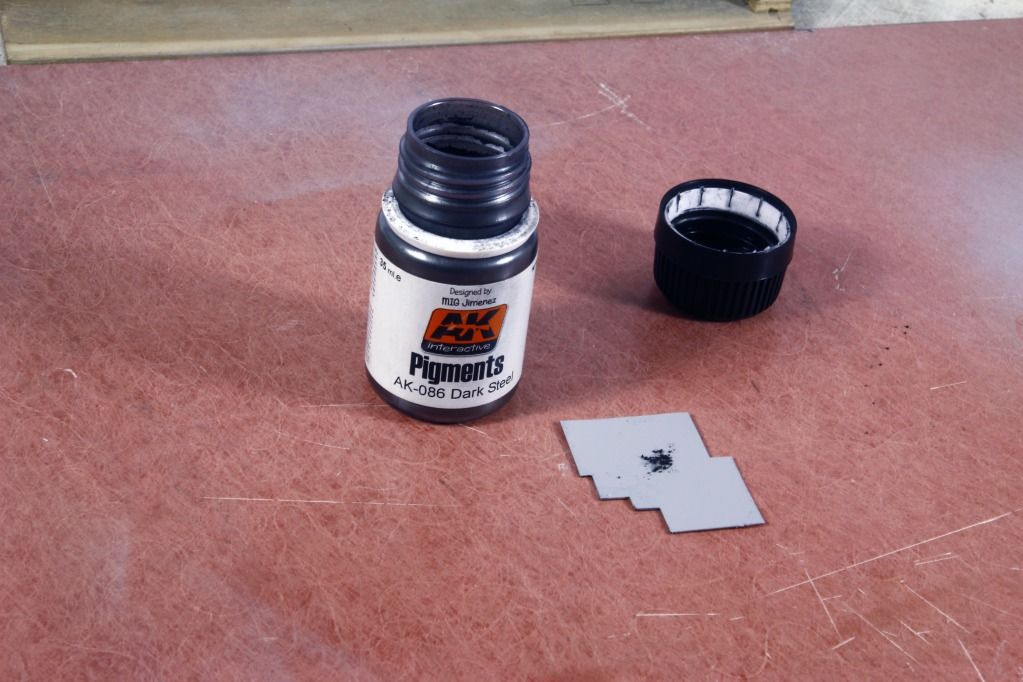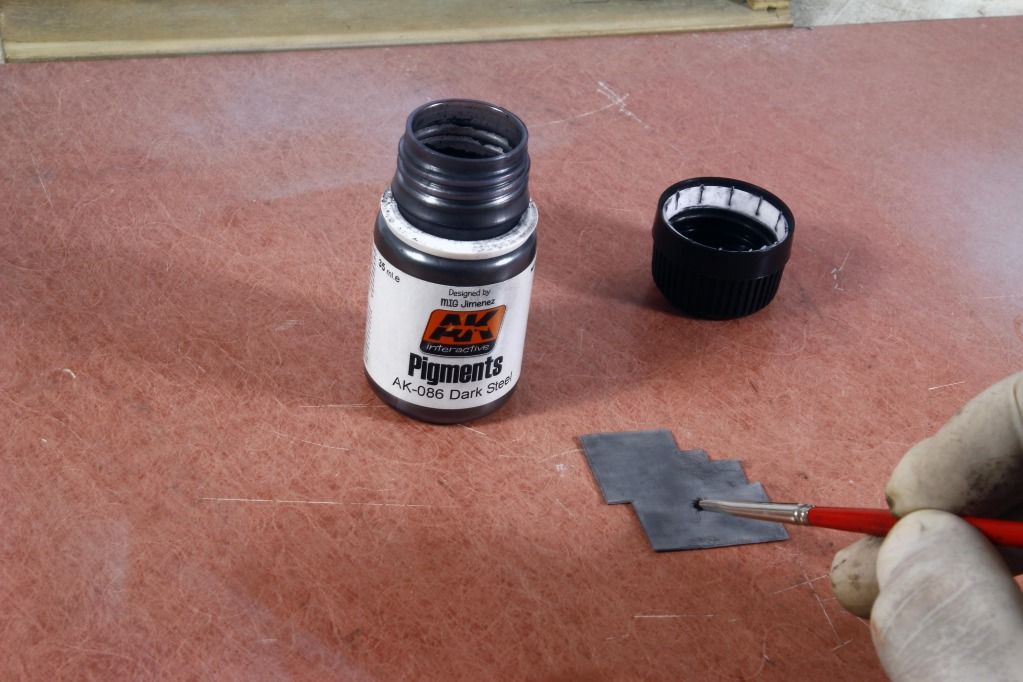 Ho fissato il pigmento con il suo Fixer.
I fixed the pigment with its Fixer.
Ecco il risultato da cui partire con l'invecchiamento.
Here are the results from which with weathering.